In the 2016 election for president, Donald Trump, the presumptive Republican nominee (at the time of this writing) is a known billionaire but is likely to require the resources of some of his parties wealthiest donors. Donald Trump has been well known to make early claims that he is his own self-funded candidate -- along with being media savvy -- and would not necessarily need the backing of wealthy donors. But the reality of national presidential campaigns may indicate otherwise.
As shown by Republican polls, Donald Trump ascended into top nominee status for the Republican party, making his candidacy hard to refute. Top Republican donors and fund-raisers met over a June weekend at a Park City, Utah retreat at the invitation of 2012 Republican presidential candidate, Mitt Romney.
As reported in a story by MSNBC, "Trump, as he brings up in every speech, has (mostly) relied on self-funding to power his campaign. It's hard to overstate how important this is to his supporters, who almost universally cite his ability to ignore super PAC donors and special interest donations as central to his appeal. He achieved his primary victory with an impressively tight budget: Just $47 million, per fundraising reports." (4)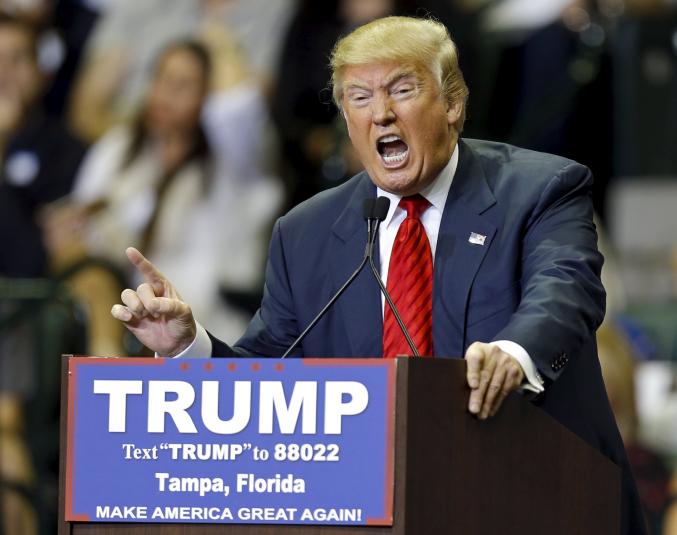 In a decision profoundly affecting campaign fundraising, the U.S. Supreme Court, which held in Citizens United v. FEC in January 2010 that independent political spending is protected by the First Amendment. The ruling opened the door for unlimited election spending by individuals and corporations, most of which ended up being funneled through the groups that have become known as super PACs.
The Federal Election Commission (FEC) mandates that: hard money includes all money subject to federal election limits, including money to parties, candidates, and traditional political action committees and outside money includes all money to Super PACs, unlimited contributions to Carey committees (hybrid PACs), and all money to federally-focused 527 organizations.(1)
Following the Supreme Court's 2014 decision in McCutcheon v. FEC, there is no longer an aggregate limit on how much an individual/corporation can give in total to all candidates, PACs and party committees combined (2). Unlike candidates, super PACs can accept unlimited amounts of money from individuals and corporations to support a candidate so long as they do not officially "coordinate" with the campaign.
So essentially, although an individual donor may give $2,700 to a candidate or candidate committee per election, and $5,000 to each SuperPac, there are no limits placed on their contributions to state, district and local party committee or to national party committees in the calendar year. State, District, and Local Party Committee and National Party Committee have similar restrictions but in varying amounts.
Setting up and running an election fundraising operation in an era of Super Pacs is certainly a topic for exploration on its own. But guidelines set up by the FEC (for individuals) are fairly concise. For the uninitiated, the fundraising process for a major party candidate of a presidential campaign follows along these lines:
Individuals may contribute up to $2,700 to a Presidential candidate in the primary election campaign, whether or not the candidate accepts matching funds.
Major party nominees that accept public funding in the general election cannot receive campaign contributions with the exception of a contribution of up to $2,700 to a compliance fund, established to cover certain legal and accounting costs.
Contributions of up to $2,700 can be donated can be made to the campaign of a minor or new party candidate, whether or not the candidate accepts public funds.
Independent expenditures can be used in the primary and/or general elections to support or oppose a Presidential candidate, whether or not the candidate receives public funds. An independent expenditure is not considered a contribution, but an expenditure for a communication that definitively promotes the election or defeat of a clearly identified candidate. It does not count toward contribution limits.
Contributions of up to $30,800 a year can be made to a national party committee and up to $10,000 a year to a state or local party committee.
The above outline is by no means exhaustive. For instance, there are details related to volunteer services, in addition to obtainable reports on personal finances filed by Presidential and Vice Presidential candidates. The Public Records Office makes available computer indexes, statistical studies summarizing data taken from reports and lists of individuals whose contributions enabled Presidential candidates to qualify for matching funds. Further information is also available by telephone at toll-free 800/424-9530 or 202/694-1100.
Federal Election Commission
999 E Street, NW
Washington, DC 20463
(800) 424-9530; (202) 694-1100
Email: This email address is being protected from spambots. You need JavaScript enabled to view it.
http://www.fec.gov
In recent history, the lineup of ardent, perennial conservative donors (mostly billionaires) has included, but not limited to: Sheldon Adelson of the casino industry with an estimated worth of $29.1 billion; Foster Friess, a mutual fund investor, with an estimated worth of $530; Paul Singer of Hedge funds industries, with an estimated worth of $1.92 billion; Robert Mercer of hedge-fund company Renaissance Technologies, estimated worth is unknown (likely to be billion+); Woody Johnson, heir to Johnson & Johnson, with current involvement in the New York Jets and investment firms; Norman Braman, running automotive dealerships, with an estimated worth of $1.89 billion; Ken Langone, whose estimated worth is $2.7 billion, a co-founder of Home Depot; Joe Ricketts, co-founder of online stock-trading operation TD Ameritrade, with an estimated worth of $1.67 billion. (3)
A listing of top 10 donors to Republican and/or conservative causes for 2016 election cycle as of June 2016:
Mercer, Robert L. and Diana
Renaissance Technologies
East Setauket, NY -- $18,527,900
Uihlein, Richard and Elizabeth
Uline Inc
Lake Forest, IL -- $11,516,400
Singer, Paul
Elliott Management
New York, NY -- $12,367,373
Stephens, Warren
Stephens Inc
Little Rock, AR -- $9,919,723
Wilks, Staci
Wilks Brothers
Cisco, TX -- $10,160,800
Griffin, Kenneth C. and Anne D.
Citadel Invest Group/Aragon Global Mgt
Chicago, IL -- $9,960,700
Neuberger, Toby R.
Caprock Partners
Nashville, TN -- $10,016,400
Cameron, Ronald M. and Nina J.
Mountaire Corp
North Little Rock, AR -- $8,702,600
Ricketts, John J. and Marlene M.
TD Ameritrade
Omaha, NE -- $7,885,859
Braman, Norman
Braman Motorcars
Miami, FL -- $7,271,900
_______________________________
(1) Center for Responsive Politics
https://www.opensecrets.org/overview/topindivs.php
(2) Center for Responsive Politics
https://www.opensecrets.org/overview/limits.php
http://www.theatlantic.com/politics/archive/2015/04/a-guide-to-the-billionaires-bankrolling-the-gop-candidates/391233/
(4) MSNBC.com - Donald Trump's two big problems: Uniting the party and raising cash
http://www.msnbc.com/msnbc/donald-trumps-two-big-problems-uniting-the-party-and-raising-cash
Federal Election Commission: Public Funding of Presidential Elections
http://www.fec.gov/pages/brochures/pubfund.shtml#General
You have been reading
Donald Trump's presidential fundraising faces test with key GOP donors in 2016 election