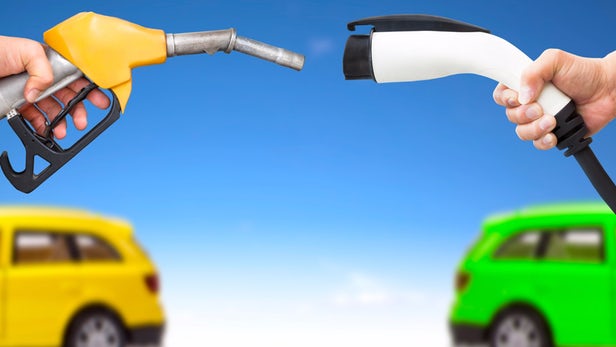 With the electric car gaining momentum as a pragmatic consumer transport alternative in the near future, the emerging sector of transportation is technologically driven and presents a need to stay abreast of the changing landscape that is a vital aspect of most human beings lives – the evolution of consumer personal transportation.
After a span of nearly over a century with gas-powered automobiles (1901 Curved Dash Oldsmobile, built by the American car manufacturer Ransome Eli Olds), the electric vehicle begins to take shape but challenges remain for its full adoption. The growing interest in electric vehicle technology gains its forward momentum from a combination of environmental, socio-political, and economic forces.
European countries are using a variety of policies to incentivize EV adoption. According to a 2019 report from CB Insights Technology Market Intelligence, European countries lead global EV adoption measured by market share of new car sales. In Norway, EVs represented 39% of new car sales in 2017. Iceland came in second at 11.7% and Sweden third with 6.3%.
Although China is the world's largest market for electric cars with growth in sales fueled primarily from low-cost pricing and broad selection it will soon seek to retract any fiscal incentives it had in place toward the purchase of its electric cars and vehicles, presumably by 2020.
Technical limitations, production challenges, and consumer uncertainty have all had a role to play in hampering the industry's development. Barriers to adoption, most notably cost, performance limitations, and lack of infrastructure to refuel and provide service repairs and maintenance to electric cars and vehicles are of particular concern.
News and information sources outlined below this section help to keep a public keen on following the development and improvement of the electric car and vehicle landscape and offer guidance with timely information on the best opportunities and timings enter the electric car and vehicle market.
View the news feed links below to monitor the dynamic tech, economic, and social forces that will offer trends and innovations for the rapidly shifting electric car and vehicle industry.