Breaking news sources and their journalists are making increasing use of Twitter (and in the right instances with Facebook - Instagram) as it gains critical mass as a tool for key sources and media elites to share information. In this sense it is also important for wider distribution, because newspapers and broadcasters use Twitter as a source, instantly picking up and amplifying comments from the network.
The rise of global social networks is accelerating the trend towards an always-on interconnected world, where social discovery and social distribution are playing an even bigger role. Breaking news organizations may not always be first to publish the news, but their agendas and discussions continue to shape conversations around headline news stories.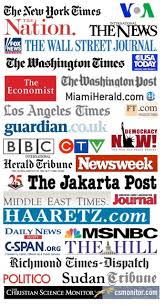 Social media are beginning to rival longstanding news media delivery platforms and even search as a way of discovering breaking news content. News organizations are becoming increasingly concerned about the potentially disruptive effect of social media on their business models. They are searching hard to find solutions to bridge the divide between using these open networks to drive traffic and engagement, while maximizing commercial revenues on their own websites.
Facebook, one of the few global networks that connect over two billion people, their thoughts, and communities through communication, has entered the arena of delivering breaking news and world news through a "Trending" section, derived at least in part by what people are searching for. Found in the far right column when viewed in a regular desktop (or laptop) screen display, Trending normally offers filters for Top Trends, Politics, Science and Technology, Sports, and Entertainment. When using Facebook on a mobile device, you may be able to see Trending Topics (depending on device and OS) by tapping the search bar at the top of the mobile device screen to make it appear.
Not to be confused with the large column news feed items that are filtered into Facebook wall posts of a user's screen, the topics that appear in Facebook Trending are determined based on the number of publishers that are posting articles on Facebook about that subject and the engagement level of those articles. The Facebook team is responsible for reviewing trending topics to ensure that they reflect real-world news events. News publishers selected...
Before the latest algorithmic change issued by Facebook in early 2018 that affected its newsfeed, popular news publishers on Facebook have included (in no particular order): Bored Panda, New York Times, CNN, Fox News, BuzzFeed, Huffington Post, ESPN, Yahoo! The Guardian, CBS News, The Washington Post, Breitbart, BBC, nbc.com, The Daily Wire, IndiaTimes, NPR (National Public Radio, Inc.) NTD.tv, cbsnews.com, The Hill, 247Sports, Times of India, and other world news.
NowThis Reports – short documentary-style videos delivered each week exploring a wide range of topics and featuring people and stories from all around the world.
THE LATEST – breaking news from Washington Post YouTube series
[CNA 24/7 LIVE] – Channel News Asia 24-hour live coverage of the latest headlines and top stories from Singapore, Asia and around the world.
The RSS news feeds in this section will be appended to Facebook, Twitter, Instagram, or other social feeds where possible, in whatever combination they can offer the most potent news and information mix.
Podcasts as an emerging news delivery agent
In addition to breaking news video, sometimes streamed live from outlets such as Youtube and increasingly Instagram, podcasting, a format started in the 1990s, has ascended into a new role in this present day's information now ecosystem. Access some of the more popular news podcasts available on the iTunes network.
You have been reading
World news, Breaking news, headlines news feeds with Twitter-Facebook search